Ihit
70
Clan Wars: Discussion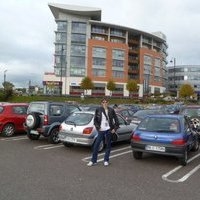 Warriors! We are currently working on brand new clan wars which many of you are waiting for eagerly. We want to make these new changes so that event would be interesting and fair to everyone. Few words on how we're expecting the new clan wars to look.

Main changes from the previous format of Clan Wars:

1) All wars will start twice a week - at 21:00 on Wednesdays and 16:00 Saturdays.
2) Duration of wars reduced to 2 hours.
3) If clan wants to participate in a war Clan Leader or someone with necessary permissions needs to press button "We want to Fight" in diplomacy tab no less than 24 hours before the start.
4) Enemy is chosen automatically using several variables to make the fights as balanced as possible while avoiding putting two same clans one against each other too often. Until the start of war you do not know who you'll fight.
5) Requirements and fight mechanics in general will stay unchanged. However new events like "destroy a caravan with ammunition" that will reward extra points and consumables might be added. Contribution and Seal of Defeat removed completely.
6) If you pressed button that you want to participate in next War day you cannot cancel your participation.
7) Heroism rewards will be doubled from previous wars.

Rewards: Heroism for fights as well as bonus points for most active members in them. Sydian and clan reputation as well as some other rewards. While little bit less than winners losers will also receive both Sydian and Clan Reputation! However only winners will be rewarded with Heroism. It will all depend on your own activity!

From our point of view only few active clans were constantly participating in wars and we'd like to see that changed with new format of Clan Wars and for it to stay active even after first month of changes. We are discussing idea(-s) regards to making clans into full fledged Alliances with Alliance chats while decreasing maximum number of players that can be in clan. But we'd like to hear your feedback on this first!