We haven't seen Melvin for a while, and he's finally coming back on September 28th at 12:00 Server Time!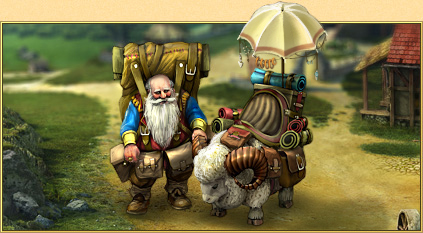 As usually, Melvin brings along a plethora of unique items which he will be selling from his stand on the Winery Crossroads. This time, Melvin has some novelties to offer, along with your good old favorites.
There's still plenty of time left to make the purchases, but don't put it off till the last moment! October 1st at 12:00 Server Time, Melvin will load his faithful Rambah with unsold goods and leave Tartu – and who knows when we shall see him again?