"Script of a Dragon Movie" contest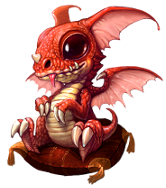 Dear friends,
There are a lot of wonderful movies about dragons - "How to Train Your Dragon", "Stanley's Dragon", "Dragon" and many other titles!
We invite you, our dear authors, to take part in our new contest, "Script of a Dragon Movie"! In this contest, you should create a unique movie or cartoon script about dragons
Contest Rules:
1. From September, 18th to September, 30th, write a script of your dragon movie.
2. This script should not exceed 4,000 characters (1 forum message).
3. There should be descriptive moments (for example: the night was calm, the sunrise was beautiful, his wings were covered with shimmering scales, etc.) and dialogues in your script, and, possibly, monologues, if you consider them necessary.
4. There should be at least two roles in your script (the presence of a real dragon required).
5. The script must be original (written by you).
6. We accept works in English only.
7. We accept one work from one participant only.
Please post your scripts here.
Prizes:
1st place - 40 gold coins;
2nd place - 30 gold coins;
3rd place - 20 gold coins.