Following changes have been made to the game:
• When you are tracking a player in combat, animations are played separately for your fight and the tracked player's fight (displayed in the background). This improves your machine's performance in combats where magic and other effects are used a lot.
• Interface for the Prospector has been redesigned for a more convenient experience:
- If you click a mine, you will now see the Available for Extraction tab that displays all extraction sites available at your Mastery level, both free and occupied by other players;
- If you have active Workers at the selected Extraction Site, an additional tab called Currently Extracting will appear, listing your Workers and the time left before each one of them finishes his assignment;
- The third tab Ready for Pickup shows the Workers who have finished their assignments and prepared the Resources for pickup.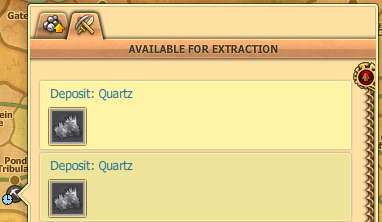 A clock icon on the World Map marks the locations where you have active Workers.