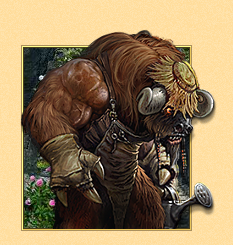 Warriors of level 22 and higher, new adventures await you!
No gardener has ever succeeded in cultivating cyan mountain flowers - a beautiful yet extremely capricious flower sort. Normally growing in highland, these plants require a special combination of light, cool and humidity that are very hard - if not impossible - to recreate in a home garden.
Takhur, who's not used to giving up easily, will do his utmost to grow the difficult flowers and excel all the other gardeners of Tartu. But to do so, the Minoton needs help from a warrior to find suitable soil for the plants, figure out the complex Dedaire lighting system, and acquire the unusual means against tiny parasites.
New adventures start with Takhur's "Shell for the Pots" Quest, available at level 22.