New Info Portal Articles!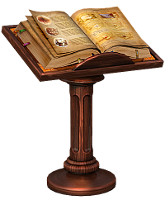 Game content is constantly expanding, and so does our info portal!
Recently we have added following articles:
• Mounts, combat animals, able to absorb damage and use ranged weapons
• Marks, magical items, which can be installed into equipment amd provide various benefits to the character
• Death Labels, magical artifacts, that allow to uncover the personality of Wraith that has attacked You.
...not to mention tons of already published useful information on Dragons, Professions, Reputation and so much more!