Suspicious Seeds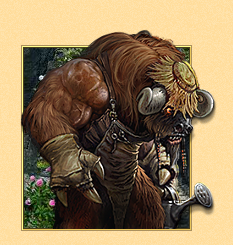 Warriors of level 30 and above, new adventures await you!

Takhur is full of joy for the luck that shined on him. He acquired seeds of the rarest Laverdae flowers almost for a song and now can't wait to plant them in his beautiful cosy garden. Thanks to his regular classes with Aldir, the gardener is already capable of reading and wants to master the instructions for growing these unusual flowers himself.
Although he has never seen such a strange and, honestly told, somewhat frightening advice for growing plants... Thereto, the war veteran will barely be able to obtain everything that is required for growing the flowers by himself. He could definitely use a strong warrior's hand. You consider gardening an endless bore? Why don't you find out for yourself, what surprises do these flowers hold?