Winter Bonanza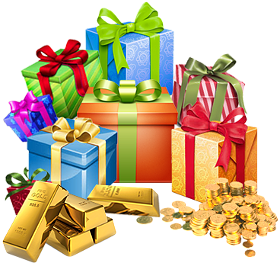 Hear us, brave warriors!
Christmas is fast approaching, and with it, merry get-togethers, dinners with friends and family and, of course, thrilling adventures. And that's not all! We have prepared a very special gift for you in honor of the upcoming holidays!
From December 23rd 12:00 Server Time through December 25th 12:00 Server Time, get 50% more on all your Real purchases until you reach the total of

500 Reals.
If you purchase more than

500 Reals in a single transaction, you will receive the full purchased amount and a one-time bonus of

250 Reals.

Don't miss out on this unbelievable opportunity! Stay tuned! More surprises are coming!