Holiday Wish Raffle!
Elder Dragons have a surprise in store for our warriors!
A big raffle will soon be held in Adan! Take part for a chance to win amazing prizes! For three days, from December 20th 12:00 Server Time through December 22nd 20:00 Server Time, you will be able to purchase Holiday Wish Baubles from Tarla Sirayen on the Winery Crossroads.
There will be different Spheres available on each day of the raffle:
Inside each Sphere a pleasant surprise awaits:
If luck shines upon you, you will also get one of the valuable gifts:
And that's not all! At 21:00 Server Time of each day of the raffle, a Grand Prize Draw will be held for all owners of Holiday Wish Baubles! One hour prior to the draw, at 20:00 Server Time, Tarla Sirayen will stop selling current day's Spheres. They will be replaced with new Spheres that will take part in the next day's prize draw. For example, if you purchase a Sphere on December 20 before 20:00 Server Time, you will be eligible for the December 20 Grand Prize Draw; if you purchase a Sphere after 20:00, you will take part in the next draw on December 21. Thus, each opened Sphere only takes part in one Grand Prize Draw.
To take part in celebrations we have added brand new prizes you'll be able to get:
● Sets of The Sea Wolf armor, giving the wielder ability to strike their enemies with Searing Curse dealing high damage to enemy over course of several turns.
● Crystal Eye of Invincibility, giving the the owner regeneration ability while in Nephelim form.
That's not all there are two new and awesome Character Images! In this raffle one new and one older character image is up for grabs.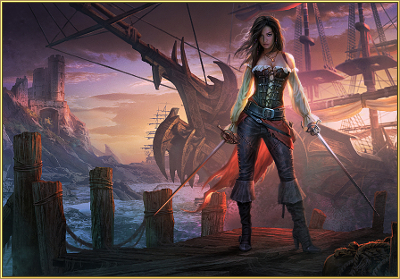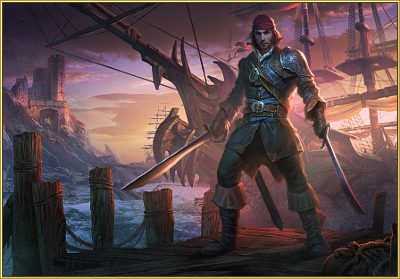 Here's a list of grand prizes you can get:
• A unique Fionite that allows you to summon monsters from the Maze of Eternity.
• Signature Legendary Weapon whose lifetime can be prolonged.
• 10 000 Reputation points of your choice;
• Permanent Scrolls for summoning unique Mounts;
• Otherworldly Shards, which allow to teleport battling warriors into farthest reaches of Adan;
On each day of the raffle, the appearance and contents of the Spheres will change. For information on current day's rewards, simply view the Sphere's description. The more Spheres of Vernal Energy you buy, the higher your chance of becoming the proud owner of one of the prizes!
nd wait, there's more! Unique prizes await players who buy the most Wish Baubles during the three days of the raffle! When the raffle ends, they will will be allowed to choose a Forbidden Tome and learn the Spell contained therein: Sphere of Darkness, Spikes of Torment or Death Envoy.
The player who buys the most Spheres will choose from the three Spells. Then the player who bought the second most Spheres will choose from the remaining two. And finally, the remaining Spell will go to the third place. These three Spells deal Death Magic damage and aren't affected by Marks of Protection. However, please note they can only be used once per 20 rounds.
P.S. Grand prizes and additional rewards will be given to their owners within seven days of the raffle's end. Game administration will contact you if you are one of the winners.
Take part in Dragon Eternity Raffle and may lady luck smile upon you!