1. Nephilim – the Mighty Battle Form!
Very soon, warriors of Adan will receive the chance to turn into a Nephilim, a special form that can only be assumed in combat.

• To be able to turn into this crushing entity, you will first have to complete a series of challenging trials. When you're done, take part in special Events to gain access to the Nephilim transformation .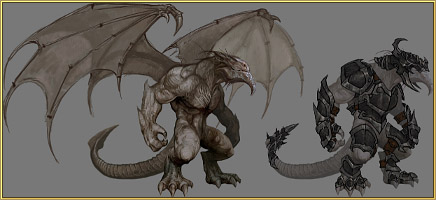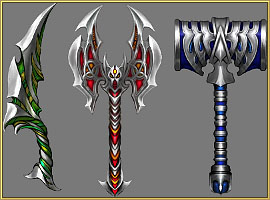 • From 3 to 6 pieces of Equipment will be available to make your Nephilim even stronger.
• Transformation will be available after accumulating a certain amount of special energy in combat. The Nephilim doesn't last long, but during this brief period of time you will be insanely powerful.
• Instead of usual combat magic, the Nephilims wield new Spells which surpass anything you've seen before in power. A unique type of Mana is required to cast these Spells .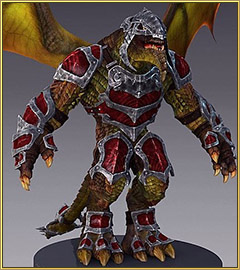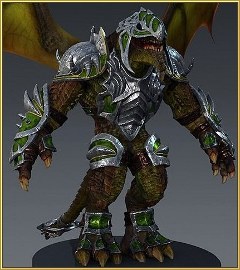 • Nephilims have three Classes just like your Character does in normal form. As a Nephilim, you will be able to destroy foes who are otherwise invincible.
2. Conquerors of Abyss
• Adan's warriors will be tasked with going into the very heart of the Abyss to destroy the Chambers of Genesis where terrible monstrosities are bred for new Shaab's army.
• Bravehearts who accept the challenge will earn Defender of Adan Reputation and Sparks of Abyss in combat with the monsters.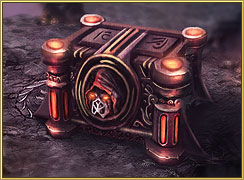 • Treasuries of Shaab and Amphoras of Oblivion await heroes who will claim the amazing riches, including the Eye of Abyss, which is required to craft the Maul of Devastation.




• Also, during this Event, you will have a chance of receiving elements of the unique Star Ciklotor Collection .
3. Bows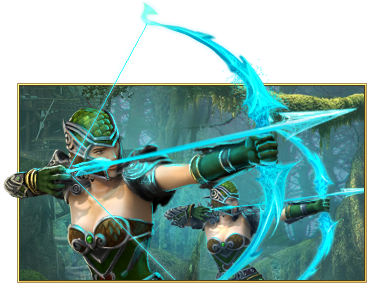 A new weapon type – Bows – will become available very soon!
• Defender of Adan Reputation is required to purchase a Bow.
• Bows cannot be used while mounted.
• Three types of Arrows will be at your disposal.
• Warriors will receive Arrows according to their daily Battleground Rating.
4. Daily Battleground Rating
In March, Rating interface and mechanics will be redesigned.
• Rating points will be awarded separately for every Battleground. If you fail to achieve the required number of victories before the Rating is reset, you won't receive any rewards.

• When you reach the required daily Rating in one of the Battlegrounds, you will be granted the chance to buy Arrows and Power-Ups that increase the rate at which you earn Reputation.