New Level Cap — 90!
As our warrior battle monsters and each other, earning new Ranks, Titles and multiplying the count of their epic victories, change is brewing in Adan. Very soon, new horizons will unfold before our heroes...
New Land and Adventures
With new challenges come new areas of Adan to explore. Folk from all across Tartu still need your help in the never-ending battle against the forces of evil. In addition to new Narrative Quests, we will add a plethora of Incidents, Weekly Quests and exciting Events.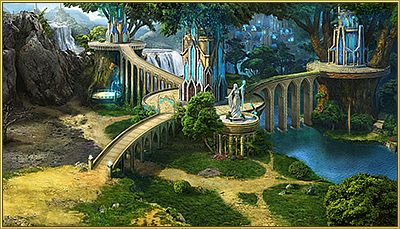 New Equipment
Tough challenges require the best equipment! Blacksmiths of Tartu agree absolutely as they prepare new marvelous Armor, Weapons and other types of Equipment for you! Magic scholars haven't been sitting on their hands, too, promising to provide new Ethereal Weapons for our warrior in the nearest future.
Jewelry
The beauty of new Jewelry is only matched by its deadliness in battle. New pieces of Jewelry will drop from new monsters; you will also receive them when gaining new Titles.
Dragon and Nephilim Equipment
Of course, we haven't forgotten about your winged companion! You will be able to make it stronger with new "green" Armor elements dropped from monsters and in the final battle of the Duel of Truth and "blue" Armor unlocked with Titles! Also, we have some sick upgradeable Armor in line for the Nephilim battle form, which will soon be available in the Shop.
Marks and Parcels
Needless to say, new Equipment requires new upgrades! Massive Marks and Flaming Parcels will be turn your Weapons and Armor into legendary items!










New Reputation Level - Veneration
A new Reputation Level will soon be available for those who want an ultimate challenge. Epic Mounts and Mount Equipment await those who are strong enough to complete it.
And, of course, there's something for the warriors themselves in it as well: the best Consumables ever will be unlocked for those who achieve Veneration.








Idols and Fionites
More Hunter Collections which will allow to create 4 brand new Monster Idols. Turn the tide of hardest battles with these mighty beasts! We haven't forgotten about Vigilant Guards, too: new Fionites will allow you to summon new dreadful Skeletars.




Consumables
Every warrior needs these. Soon, your arsenal of Consumables will be expanded with new Kandelas, Ambrosias, Phials, Cameos, Blessed Food and more! Some of these items will be found in Caskets of Plenty and Retribution, some can be crafted from Sky Crystals earned during Clan Wars.
Professions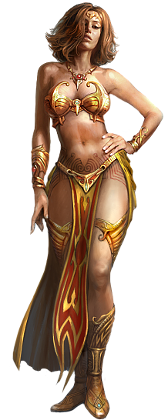 New Resources will become available for Gathering Professions while the masters of Crafting will enjoy a whole new range of items that can be created for personal use or for sale. Be the first to master the new skills and turn a hefty profit!
Magic
A new kind of Magical Sparks will drop from new Monsters. Gather enough to level up your Spells and see if anyone dares to stand in your way then!
Wield the most powerful magic and become one of Adan's most revered warriors!
Rebirth
Players who reach level 90 will gain a unique Rebirth ability which allows you to revert back to level 1 and start playing from the very beginning. If you're a member of a Clan, you will be excluded from it and will be able to rejoin at level 6.
Why would you do it then? Here's why! After the transformation, you will retain:
• earned Reputation;
• Ranks;
• Titles,
while your Damage and Health will receive a permanent 5% boost! Totally worth another trip, isn't it?