Gold drop in PvP battles.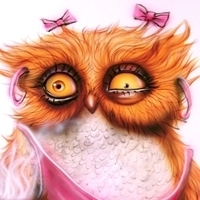 Hours of Prosperity allow you to get gold-drop from the battles with other players, where you can get from the 'battles' button. Clan-wars, Archipelago sea-battles don't count.
Gold-drop mechanism:
First of all, drop depends from the received valor, level of your enemy doesn't matter. And valor depends from the level of damaging player and from characteristics (+buffs) of the damaged target. I.e. for the same 1000 damage dealt to a noob, you get less valor, than for 1000 damage, dealt to strong player. If you already have reached the maximum valor for your level, will be accounted the valor, which you would get, if not the max-limit.
None of the honor bonuses influence to the gold drop.
Remember, that you don't get valor for the damage dealt to the dragons, skeletars, idols.
Secondly, exists a specific minimum standard of valor. Required damage for that standard nearly equals to HP of blue armored player (with all used elixirs). If you have reached that standard, gold drop depends from the valor linearly. I.e. for the 'X' valor you get 'Y' gold, for the '2X' valor you get '2Y' gold etc.
But if you don't reach the standard, drop decreases twice faster. At the 90 level you get  4 for that standard (without bonuses). I don't know, what about 70 level, but will show an example for 90 lvl. If I got only half of the required valor, I will get not half of the standard gold (2), but half from the half, 4 x 0.52 = 1gold. If I got the quarter from the standard, I will get the quarter from the quarter: 4 x 0.252 = 25s. This only means, that you must try to deal a good damage, but not fight with grey elixirs and without buffs))
Thirdly, when you lose Arena, received valor decreases by 70%, but gold drop - only by 50%. This also works in the Sea Battles and Seven Bridges. But in Tournaments, valor and gold decrements are equal in case of lose. At the Tournament of Honor - 10%, Invincible warrior - 30%.
Also can be used gold-drop bonuses (only one bag and one gift at the same time):
• Bag of Large Spoils, Hefty Bag of Spoils.
• Gift of the Knight Order, Gift of the Magi Chapter, Gift of the Elder Dragons
Their percents multiply. I.e. if you have 60% from the bag and 100% from the gift,
both of them will give not [base drop +100%] + [base +60%] = 160%, but [[Base +100%] +60%] = 220%
But in the Arena, all this magic works only if all participants are real players. Bots break everything. Level of bots also affects. Drop is decreasing, if your level is higher.
1. If you are alone with three bots, forget everything. In this case gold drop is constant and depends only from bot types in the battle. Your damage and valor doesn't matter. Important is only to win and deal any damage to both bots. Bot in your team affects too. If he is noob, and it's harder to win - you will get more gold, than with strong bot in the team and easy win.
2. If you are in arena with another player (who will always be against you) and two bots, the bot-drop is also fixed, but from the player you get drop by the valor-rule. So, in this case is beneficial to fight against the real player and deal enough damage to him for the valor-norm + get your fixed drop from the bot.
3. If there are many players and one bot - I don't know, how it works. But think, that each player against the bot gets fixed full drop from him, which even doesn't divide between the players.
---