Greetings, valiant dragon knights!
Today we're celebrating another birthday: our world is eight years old now!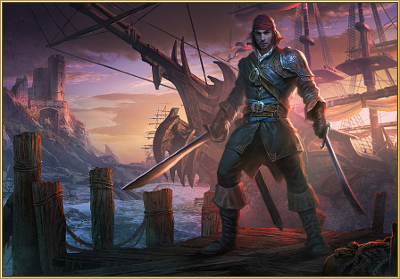 Throughout this long time, you've been protecting your homeland from threats within and without, you've defeated countless demon hordes, beaten malicious wizards and cultists, destroyed ravenous monsters who tried to devour peaceful citizens or relieve them of their livelihood. You've been exploring ancient ruins and dungeons, finding mysterious artifacts and exploring their potential. You stood together through many ordeals that endangered the very core of the universe, and challenged each other to participate in various contents in the times of peace to stay in the perfect shape.
We offer you our heartfelt gratitude for your unwavering loyalty and support, and hope to new feats of strength in the future!
Today we're starting our Anniversary Marathon - a chain of special events that were prepared just for this occasion. You are already familiar with some of them, while others were never seen before.
So, let us start the first part of the celebration!
The festive event starts at 18:00 Server Time and will continue for a week until April 15 18:00 Server Time.
● During this period, equipment won't break after losing a battle.
● Also, all defenders of Tartu of level 15+ who log into the game during the festive week will receive a Casket of Plenty.
Furhermore, our annual event, Echoes of Ancient Battles, starts today! It will last for 3 days - until April 11.
That is just the beginning! We have got something else in store for you. Enjoy the celebration!