autum winter
89
Turning off Flash and solving the problem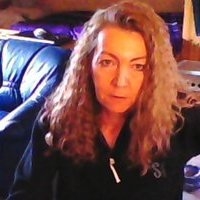 this is from terra news translated


Dear players!

According to Adobe's announcement, Flash Player will cease to work on January 12, 2021. Adobe stops supporting this program, which has been used for decades to create a wide variety of content on the Internet. Despite requests to put Flash in the public domain to support and develop an active community, Adobe reserves the rights to the product, but shaves off all possibilities of normal use. In the latest versions of the program, a timer has already been introduced, because of which the functionality will be turned off on the designated date. In addition, Microsoft and the owners of major browsers promise to turn off Flash support in their products in 2021.

Many, and we among us, are concerned that the rich legacy of the Flash era will be lost. We are actively looking for solutions to the problem. What does this mean for the Dragons of Eternity? Many players will no longer run a browser version. We offer two solutions to the problem.

The first,and the easiest solution we could offer is to switch to a mobile version of the game. But we understand that not everyone is suitable for this option.

If you want to continue playing through the browser in 2021, you will need to do the following:

Install the Firefox browser (if you use this browser, you can skip this stage).

To install the browser, download the installation file here. Follow the installer's tips.

There is no need to make Firefox the default browser.

Install the old version of Flash.

Download and run the file here. (if the Firefox browser has been opened, close it before the file starts)

Installation will take place automatically except for one step: on the Flash Player Update, select "never check updates."

After that, you can run the game site through the Firefox browser and enter the game itself.





This solution is not ideal and may have some problems. But of all the options we've explored so far, this is the easiest and most efficient way to run Flash apps in the browser.

Since work on altrenative methods of launching Flash content is and will be conducted by enthusiasts around the world, we can expect that soon there will be other, more successful solutions. We, in turn, will publish information about them.

If you find good solutions to the problem yourself, we will be very grateful if you share them in the comments.



Addition:

The client is unstable and does not run on all configurations. The solution proposed above is devoid of client problems. If we get a more stable job from the client, we will also provide it as a possible solution, but now we can not do it.