Jolly_Angel82
70
VIP offers, xmas deals and lotterys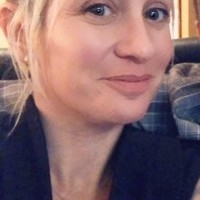 Hey guys

First i'd like to say thanks too for all the changes, infos, topics AND answered we get.. thats much appreciated!

I did bought 1 offer that was maybe first day VIP offers as i knew they're were more (i was told they're were 3)...
I received everything instead of 4k sydian!
I 've contacted support and send all infos, time and receipt etc as requiered and i still waiting to get them!
Because of it, i couldn't trust another thoses VIP purchase till they fixed it and i've missed the others offers!

BUT i still wonder and i'd like to know if we will get again thoses xmas special offers with thoses shiny's orange and red parcels like last year?!

And also if we will ever get any of thoses lottery's again even if i'm always unlucky as hell lol (prolly because i don't buy enough tickets compare to others lol) too get thoses shinys and rares fluffy mounts?! Or any other "advantage" stuffs to kick some zerks ass

hihi ( still love you guys lol

)

And finally, i got in my BP some special arrows from an acheivement that i've done that i can't use somehow that i'd love to know why pls :)
Thanks in advance