kingmp
70
Daily Events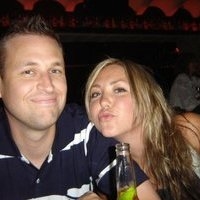 Not sure if it is just the time of day I play or if this is the case for everyone, but what is the point in the daily events anymore? They started off really well with lots of activity on all of them. But I haven't seen a single Ruins or SB run for weeks now :(
I always come back to the same question whenever this sort of issue comes up. Why do factions have to be part of the equation?
Couldn't we simply make all SB's and Ruins factionless on EVENT days? I understand you don't want to make it factionless for all days as it opens up the opportunity for clans to harvest reps at any random time of day by doing clan only SBs and Ruins, but surely on Event day people would be queueing from different clans all day long?
I feel like if something isn't done soon about this issue people will get bored and start to quit (if they haven't already).
Alternatively, if admins refuse to change this, how about moving an entire red clan to blue free of charge to try and bring some kind of balance back to the factions? If they were willing to consider this The Fallen would be open to talking about switching from red to blue (I haven't actually run this by everyone in clan as I am sure admins wont even respond to this let alone agree).
Thoughts welcome on this?