Kitiaria
20
Admins you have to give a little to get a little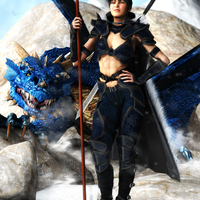 Just saying we have not had any special bonuses that I can recall since Christmas time.
No 1.5 reals bonus day (and I miss the days of 2x bonus) - no discounted gear day or half off to upgrade - no half off collections pieces - no raffles, you get my drift.
Normally during the birthday bash or spring renewal we get a little bonus - but nothing so far this year. All we had is ROAC bonus + the poem contest (which was nice) and Terra got a couple extra raffles.
If you would like people to buy more reals then you need to give a little in return
.

This is not to bash game or admins. So don't really need trolls posting long unreadable paragraphs on the economics of the game. Just wanted to say HEY DONT FORGET US.