Bonnie Parker
30
Seabattle and Ruins! Attacks and Curses!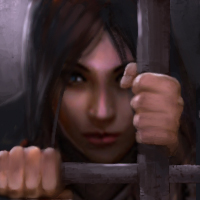 I have a request to the Admins: Please change the levels for seabattle and ruins only of 60 - 70er level or introduce different levelgroups, to make the higher levels satisfied. Here are many Player, which dont speak the english language, but know the words for insults like "Fucking noobs" or "Fuck "Nameofotherplayer" and then these f... players with a lower level are cursed till the end of their time in game.
We all know who these players are, which cursed and attacks others hard. I also had the questionabled pleasure. It are also people which are english or german or others, which cursed and think about theirselfs they have eaten the wisdom with a spoon.

If you can read, the rules says that sb is for level 22 - 90. And if a lower Level want to go to SB, they go to SB. If you higher Level lose the Battle, maybe it can be that your work as a Cäptn was not good?

You also started in game as a lower level! Dont forget that!