Podeth
50
Weird thing happening every time I get stunned...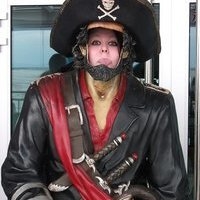 So since the sea battles update, everytime I get disorientated during a fight, my character does this odd thing where she goes through every possible action that characters can do... she'll run away, fall down dead, do an invisible fire spell (I don't even have fire... I'm a witcher), drink an invisible potion and many many other things. Of course none of this has an effect to the battle it just slows it down somewhat whilst this is going on and it quite awkward to continue playing whilst it's happening lol.
I know of a couple of others with the same problem.

Also, since that update, my left handed axe doesn't show up in battles for me...