Storm Kat
66
Disgusting Hackers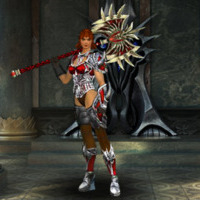 It appears very likely that Alliesin was hacked and is not a thief, but a victim.

This leads to the problem of Only Admin can protect us. There is absolutely No Way I (or any other clan leader) can predict who's accounts will be hacked.

I beg admin/programmers to come up with a solution. If you can pay 20Reals to have something returned to you after being sold to game, that means it can be done. Perhaps the smaller items are not worth it, but why couldn't you just give 10k death essences (for example) to my clan chest for free? This hacker took 81,394 items from Ancient Specters clan chest. That adds up to a lot of work for us to get all those items collected and built again. Plus, as much as I appreciate the collection pieces and gear you could recover, we have now "stolen" that from Alliesin, leaving it so she cannot continue playing.

To Alliesin - I can't even imagine how violated you feel, I can imagine your frustration. I feel that all we can do is appeal to admin, over and over again, to make changes for the better. There Must be a way to prevent this in the future. Good Luck!