Nurse Ratched
70
The COOKIE Ban Is On Again!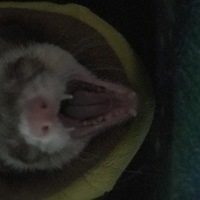 Gosh it's a good thing I came back.

It seems this fluffball hedgehog has been running rampant around DE - out of control on sugar spikes. Stealing cookies

....putting laxatives in cookies for others to eat

...hoarding all the cookies for herself

This kind of behavior must be stopped! Midnight Hedgehog Unicorn Frog something or other needs to be grounded

I hereby request that all cookie giving to her be stopped....until she learns how to behave and SHARE!
Ummmm.....who is with me?