Ihit
50
Incredible Adventures of Adan's Warriors in Real World!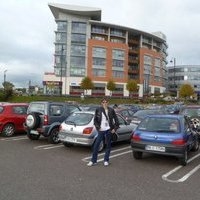 Dear Friends!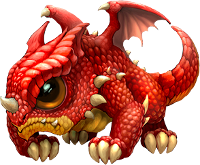 You have impressed us with your skills in many competitions, from poetry to pictures to amazing hand-made pieces, and now we give you another chance to show everyone what you can do!
From May 24 to June 23 (23:59 Server Time), we offer you to take part in our short video contest and win amazing prizes: 
1 place - Panasonic HC-X800 camcorder and 30 Gold;
2 place - Canon LEGRIA HF M56 camcorder and 20 Gold.
3 place - iPad Mini Wi-Fi 16Gb and 10 Gold.
Contest Rules
1. Shoot a short video (maximum duration – 5 minutes) entitled "One day of Dragon Eternity".
2. You can use any script for your video, original or written by someone else (ATTENTION! Characters of your video must perform actions and depict behavior of in-game characters in the real word!).
3. You can use who- and whatever you like to shoot the video: friends, pets, passersby, various objects (miniatures, plush toys, etc.).
4. You can film your movie on your mobile device, camera, or camcorder.
5. The words "Dragon Eternity" must be present in the video on any available surface (ATTENTION! Use of any software to add the words "Dragon Eternity" to the video is forbidden!)
6. It is forbidden to use obscene or rude language, both written and oral, in the video.
7. The video should be uploaded to www.youtube.com, and the link to it posted in this topic, along with your Nickname, Server you're playing on, and a short description of the video.
Results of the contest will be announced after June 23!
By participating in the contest, you automatically agree to its terms and accept responsibility to pay any income taxes or other taxes that may apply to accepting a prize. The contest is supported and the prizes provided by Game Insight's partner – Global Limited.
All participants confirm that they are of legal age, according to the laws of the country of their residence as of the time of entry.
PARTICIPATION IN THE CONTEST MEANS UNCONDITIONAL AGREEMENT TO AND GUARANTEED COMPLIANCE WITH THE CONTEST RULES ON PART OF THE CONTESTANT.
ATTENTION! If we receive less than 6 entries for the contest, it will be declared void.
Good luck!