As every warrior knows, you may face difficulties while wandering in search of adventure, which are best overcome with a group of loyal and hearty comrades. For this reason, you have the option to unite your friends in the World of Adan under a single standard, by creating your own, unique and inimitable brotherhood, your very own Clan.
Clan Registration Order
Players can create own clans after reaching level 6. In order to register clan, future Clan Leader has to: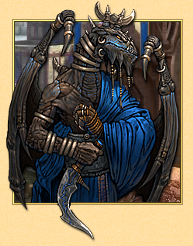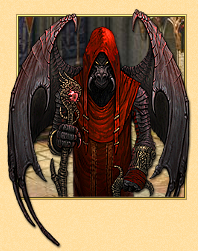 1. Talk to one of Elder Priests from the Temple of Dragons:
• Gal Karion on Scarlet Square
• Lar-Dian on Square of Storms
Purchase from the Priest Clan Manifesto, and also purchase and get signed Certificates of Support.
2. Come up with a name for the Clan and design two clan icons according to rules, and then send to our e-mail: clan@dragoneternity.com, stating clan title and nickname of future clan leader in the subject of the letter.
Clan Registration Rules
Clan Icons
1. 1. Clan icons should be unique. It should not be a full or partial (recognizable) copy of any other clan icons. The only exception is in the case of mutual agreement between clans. . If it will come to our attention, that your clan icons are ised somewhere else and are protected with copyrigth, you will have to change your icons or clan will be disbanded.
2. Size and format of clan icon's image:
- Clan icon displayed next to the player's nickname, 14x14 px, .PNG format.
- Clan icon displayed in the character's profile, 60x60 px, .PNG format.
- The icon image should be high quality.
- The background of the image should be half transparent.
3. It is forbidden to use any designs from the game or interface elements in clan icons, as they belong to authors of the game. You can not use patrol and mobilization signs, menu buttons, smileys, etc.
4. Images, violating the author, copyright, property or any other rights can not be used as game icons. You can not use:
- car brand signs (Toyota, Mercedes, etc) ;
- trade mark and brand logos (McDonalds, Louis Vuitton,etc) .
In case of complaint from the copyright holder, the clan will be disbanded without any notice or compensation.
5. It is forbidden to use signs and symbols in violation of the general game rules, for example: :
- religious symbols (crosses, crescents, pentagrams)
- racist or fascist symbols (fascist cross, swastika)
- national symbols of real world (flags, national emblems, etc)
- any symbols related to politics.
Clan Title
1. Clan title should consist only of Latin alphabet characters and can not contain any special characters, such as spaces, "-" or "_".
2. Clan titles should not contain any violation of general game rules, such as racist/fascist statements, advertising of drug/alcohol consumption, political slogans, etc.
3. Clan title should be unique (within the game), it should not be a full or partial (recognizable) copy of any other clan titles.
4. It is forbidden to use titles of countries, trade marks, geographical entities.
5. Clan title should be compliant with general rules and laws of the game. .
In any other cases not stated above, Administration reserves the right to act at its own discretion.