Trial by Fire and Blocking Experience Gain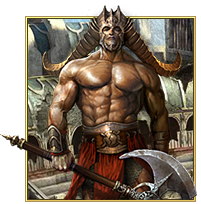 Even the most experienced warriors shouldn't forget that the only way to really measure one's strength is in combat. A true knight doesn't need to be reminded of that. Fortunately, looking for a formidable opponent won't be a problem: your former mentors are more than happy to help you evaluate your skills.
From here on out, each day you have a chance of receiving the Trial by Fire Quest while you travel around Tartu or fight against monsters. This new Quest has three stages, each pitting you against one of the mentors. Beating the first opponent will earn you the Medallion of Permanence I. Second victory grants the Medallion of Permanence II. Come out on top in all three fights to receive the Medallion of Permanence III. In order to complete each of the Quests, you will also have to acquire a certain amount of Magical Dust: 40 to complete Trial by Fire I, 80 to complete Trial by Fire II and 120 to complete Trial by Fire III. Please note that these magical Medallions expire after 3 hours, so don't forget to upgrade and use them before the timer runs out!
Using one of the Medallions bestows your character with the Halo of Permanence of respective level. While the Halo of Permanence is active, all Experience gain is canceled.
The higher the level of the blessing, the longer it lasts:
• Halo of Permanence I – 30 minutes;
• Halo of Permanence II – 45 minutes;
• Halo of Permanence III – 90 minutes.
If you lose in one of the duels, don't despair. You will have a chance to try again. Just rest a little, plan a new combat strategy - and prove that your defeat was just an accident!