A Remedy for Mad Wife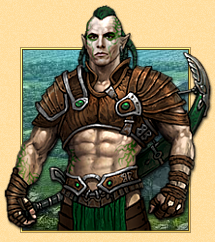 Warriors of level 28+, new adventures await you!
The vast forests of Tartu are rich with untold beauty and house more plants and animals than scientists know, but beware when you decide to take a walk in the woods: this beauty can be deadly and wild beasts aren't the only thing lurking in the thicket. Even if you escape the claws, the fangs and the daggers, other misfortunes may befall you among the century-old trees.
Take the forest-dweller Marigan Rahldi, whose wife's behavior has been very strange lately. She eats raw meat, howls at the moon and tends to attack her Sinra husband for no reason. Of course, such a noble warrior like you can't leave Marigan in this scrape? Help him acquire the components necessary to make a remedy. Although there is something strange about Marigan's behavior, too. Perhaps you should first make sure that the diagnose is correct and figure out the underlying cause...