Holiday of Dragon Love
The Holiday of Dragon Love is coming to Tartu! This romantic celebration will last for three days, from February 14th to February 16th.
At the heart of this holiday is a tragic love story of the Dragon Valentar and the the Dragoness Aehlynea, a story so ancient that many consider it to be nothing more that a beautiful legend.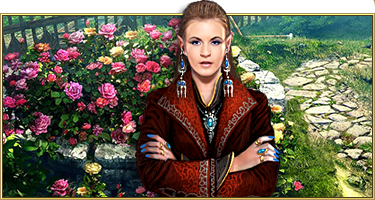 But whatever the story behind it, the Holiday of Dragon Love is still the best opportunity for you to lavish your significant other with love – or start a new romantic relationship. We offer you a number of ways to do so.

• On February 14th at 12:00 Server Time, Valentine Cards will be added to the Festive section of the Gift Shop. Send 10 of these to warriors of opposite gender to receive a gift from Lady Lardiana. Each Card that you present might increase the probability of dodging the enemy attacks. Also, the Elf has Gifts in store for those who receive 10 Valentine Cards from other players.
• Among other new, exciting Gifts, special Holiday Sets will be available for purchase in the Shop. Recipient of such a Gift will not only enjoy your attention, but also the "orange" and "red" quality Consumable items that the Sets contain.


• The Loving Heart Arkam will appear in the Artifacts section of the Shop. Use it on team members of opposite gender to restore their Health and help them survive a battle.
• When using the Loving Heart Arkam, presenting Valentine Cards, sending or opening the Holiday Sets, players might obtain elements of the Eternal Love Collection. Complete this Collection to receive a memento of the holiday and the Cupid's Care Spell.
And, as usually, the Gift Shop will offer unique Romantic Gifts that will help you win the heart of your beloved one and express your warm feelings towards warriors or warrioresses of Adan.












May love shine upon you forever!