Conquerors of Abyss: Citadel of Inquisitors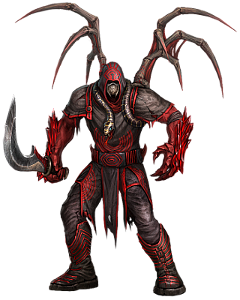 Heroes of Adan, your time has come!
The High Magi have opened a portal in the Knossos Canyon which leads straight into Shaab's Citadel of Inquisitors. Strike now, before the enemy becomes too strong. Its only way to save our world from the impending doom! Be wary, though! Inquisitors are formidable enemies, so don't forget to call your friends to join you on this dangerous mission. Whenever an Inquisitor is killed, heroes of Adan will have to extract the Amplifar from the creature's body, a powerful artifact that grants its owner untold power. Please note that only those members of the Group who receive the Amplifar will get the kill for the Inquisitor.
When fighting monsters during this Even, you have a chance of obtaining Amphoreas of Oblivion or elements of the Star Ciklotor Collection. Also you might get the Key to Shaab's Treasury when killing servants of the dark gods. Use them to open one of the Treasuries in the Citadel of Inquisitors. You will be rewarded with Defender of Adan reputation and a chance of receiving Sparks of Abyss and Amphoras of Oblivion.