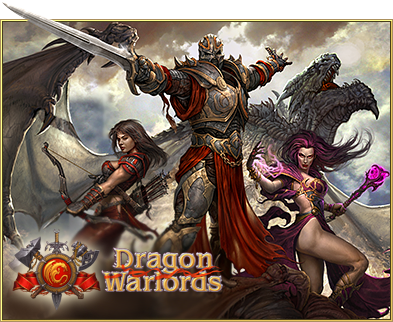 Dragon Warlords is a 3D strategy with action-packed online battles which is set in your favorite world of Adan.
The Republic of Tartu has dissipated into dozens of warring provinces, each with their own agenda. More than ever, Adan needs a hero who will gather a strong army, crush the self-proclaimed kings and rulers and reunite the warring lands under one banner. If the world remains divided, it will stand no chance in the fight against the ancient horrors of Abyss.
Are you ready to become that hero?
Build and fortify your own citadel which will become the heart of your future Empire. Train loyal soldiers and hire fearsome mercenaries from the conquered nations. Use magic and steel in combat. Fight bandits, terrifying monsters and the most dangerous opponent - other players. Write your name in Adan's history! Become a legendary Warlord!

Game Features:
• Engrossing story happening in a vivid magical world;
• Non-stop PvP and PvE action;
• Powerful magic that can turn the tide of any battle;
• Defensive towers that make your castle into an impregnable fortress;
• More than 25 troop types from Human infantrymen to Elven sorcerers to mechanical Steamdroids;
• Stunning 3D visuals with beautiful special effects and dazzling animations.

Dragon Warlords is already available on Google Play and will be available soon for iPhone and iPad . Prepare for battle, brave warriors! Adan needs you!